Authentic experiences in Mexico
Authentic experiences in Mexico
Who are we?
We are a community of Mexican guides deeply engaged with our country. During these 7 years in the business we have developed our goal: To find a way for travelers from all over the world to enjoy our country in a sustainable, safe, and authentic way.  Through a responsible approach towards nature and collaboration with indigenous communities, we work to make a positive impact on local society and the environment.
About us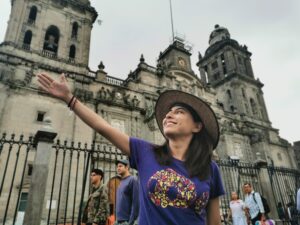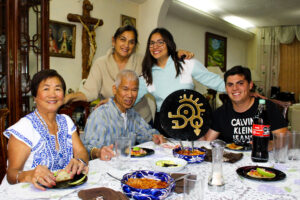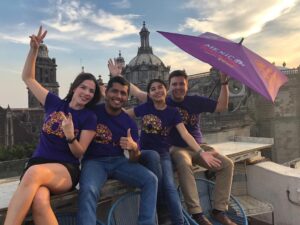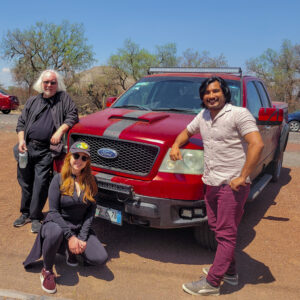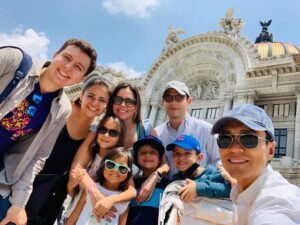 Customized group tours for your trip to mexico
1. Request your trip
Tell us about the trip you have in mind.
2. Talk to a specialist
Define the details of your trip with your specialist.
3. Book your trip
Book safely and flexibly. We take care of everything.
Mexico City Grand Prix 2023
Mexico City 
26 Oct – 30 Oct
Standard F1 tickets for 3 days (Friday – Saturday – Sunday) + Transportation + Hotel.
We do not only offer the option of a 5 star hotel and transportation but we also provide 5 star experiences at the most exciting F1 race in the world, we also include: City tours, taco tasting & churros, Boat tour and Mexican Wrestling show.
The Real "Day of the Dead"
Mexico City 
30 Oct – 3 Nov 
The Day of the Dead is a holiday that reunites the living and dead. This very important celebration of the Mexican culture is also considered the best time of the year to travel to Mexico.
Enjoy the most authentic Day of the Dead experience by visiting the most unique cemeteries in the city.
This is the option if you are looking for the best tour. I've been on tour's all over the world, but this is easily one of the best I've ever been on! The tour was entertaining and upbeat yet very informative. This tour is a must as an outstanding orientation to Mexico. The tour with Luis that we did was exceptional. His enthusiasm and love for the history, architecture and culture of the city was clear. His knowledge of the history, politics and every detail was also quite amazing. His English is also very clear and fluent.
Finally did the tour after a couple of days. Belén was our tour guide and it ended up being my favorite tour I've done over the past year of traveling through Latin America!
They've put in so much attention to details – from the route to the script to the recommendations. It's a decently long tour and it's the perfect way to trip in Mexico.
Experiences that
make the difference
Support for Central American migrants
Hundreds of people from various countries cross Mexico every day in the most difficult conditions. To get support from volunteers along this complicated and long journey is fundamental.
You can also help "Las Jefas" ("The Bosses") offering supplies, assistance, accommodation and emotional support.
Find out how.