Get Inmerse into the real mexican culture
Van between locations, Boat trip
Mexico City, Puebla, Oaxaca
Welcome to Mexico. Your adventure will begin in Mexico City. We will meet you upon arrival at the Benito Juarez Airport and transfer you to the Hotel to settle in. Once there we will meet you at 6 pm for a welcome meeting and dinner.
Accommodation
Hotel MX or similar (1 night)
Included Activities
 Airport Arrival Transfer

Welcome Dinner
Meals Included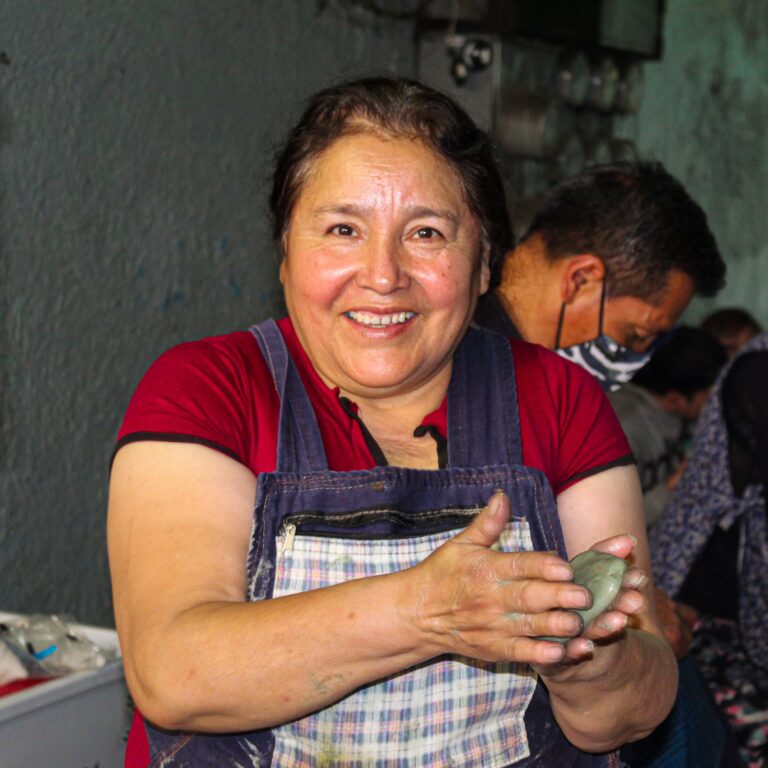 Local Markets - Historical Downtown & Food Tour
Gatronomia y cultura en la ciudad
Gatronomy and culture in the city
We will start our adventure in the morning. Without breakfast we will head to the biggest market in Mexico and America using the subway which is the most efficient way to get around downtown. We will be able to taste some authentic and delicious tamales and atole for our breakfast. Then we will go to the witchcraft market of the city where we will meet Santa Muerte, a saint that is becoming more and more famous among Mexicans.
We will take the subway to downtown Mexico City for a city tour and street food experience with 5 stops at local places in the historic center.
Accommodation
Hotel MX or similar (1 night)
Included Activities
Breakfast (tamal and atole)
Subway fees
Street food experience . Guiding and 5 meal stops
Optional Activities
Lucha libre & Pulque experience
Meals Included
Breakfast
5 Stops: 3 different tacos, tlayuda and insects tasting (optional)
Mezcal tasting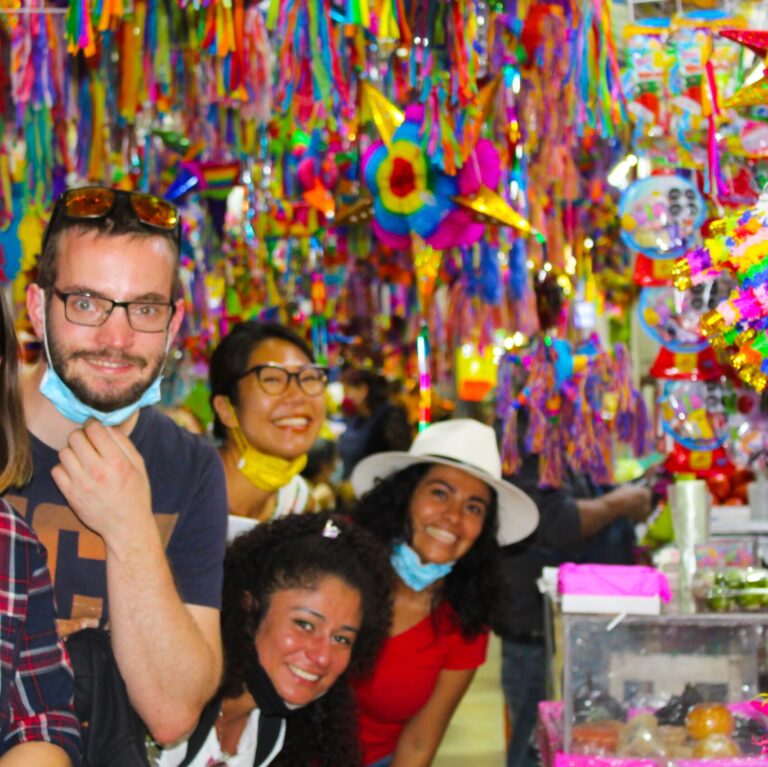 Teotihuacan - Coyoacan - Xochimilco
Historia, Frida Kahlo & mariachis!
Early at 7 a.m. we will drive to the ancient city of Teotihuacan in our private transportation where the ancient Teotihuacan people used to live and where the pyramid (a 65-meter-high pyramid built around 200 AD) is located. We will have lunch nearby and then we will continue to the south of the city to Frida Kahlo's neighborhood. There we will eat churros and walk in this bohemian district of the city. Finally, we will take a boat ride through the canals of Xochimilco to the famous island of the dolls in Xochimilco and enjoy mariachis playing live and partying in the area.
Accommodation
Hotel MX or similar (1 night)
Included Activities
Teotihuacan Fees and guiding
Private transportation to all the locations
City tour in Coyoacan
3 Hour boat in Xochimilco
Mezcal shots 
Meals Included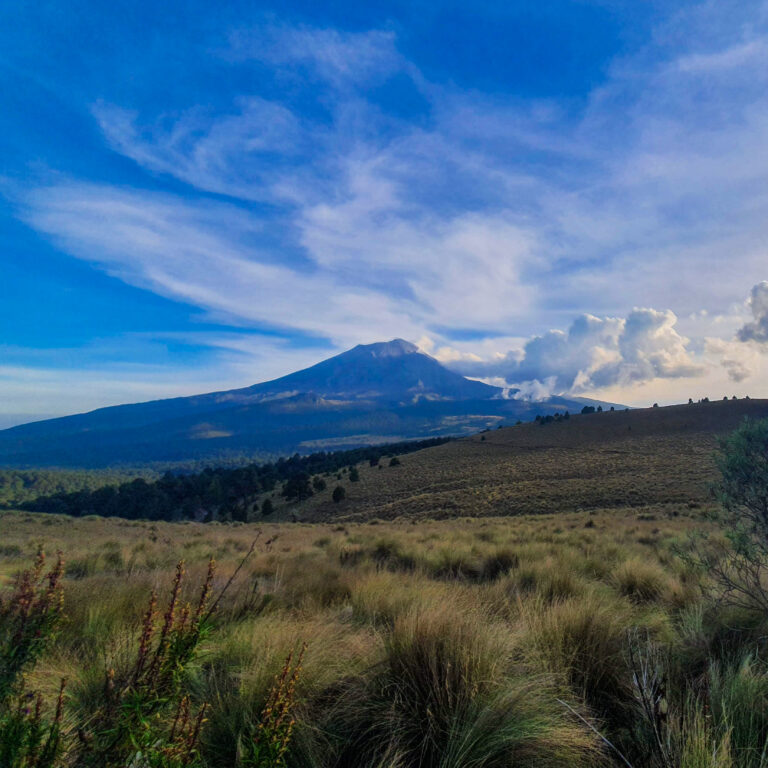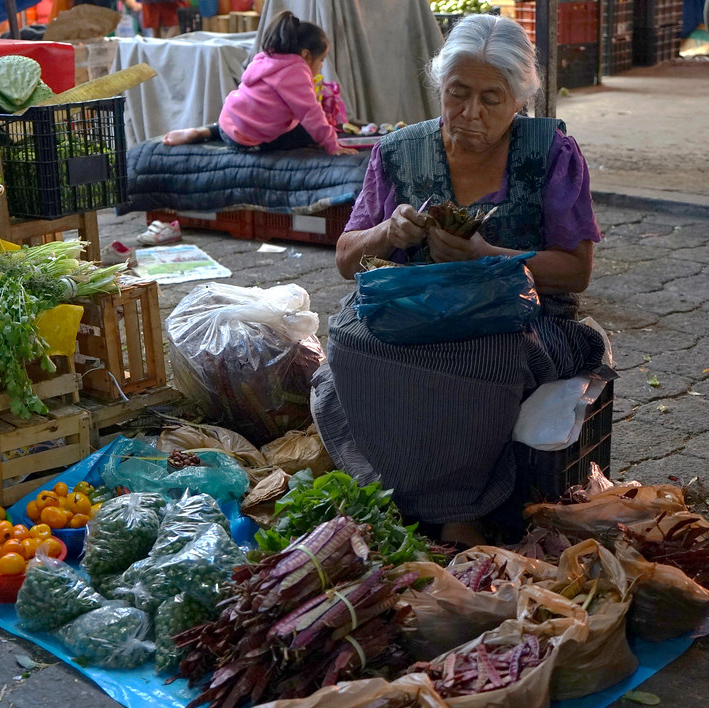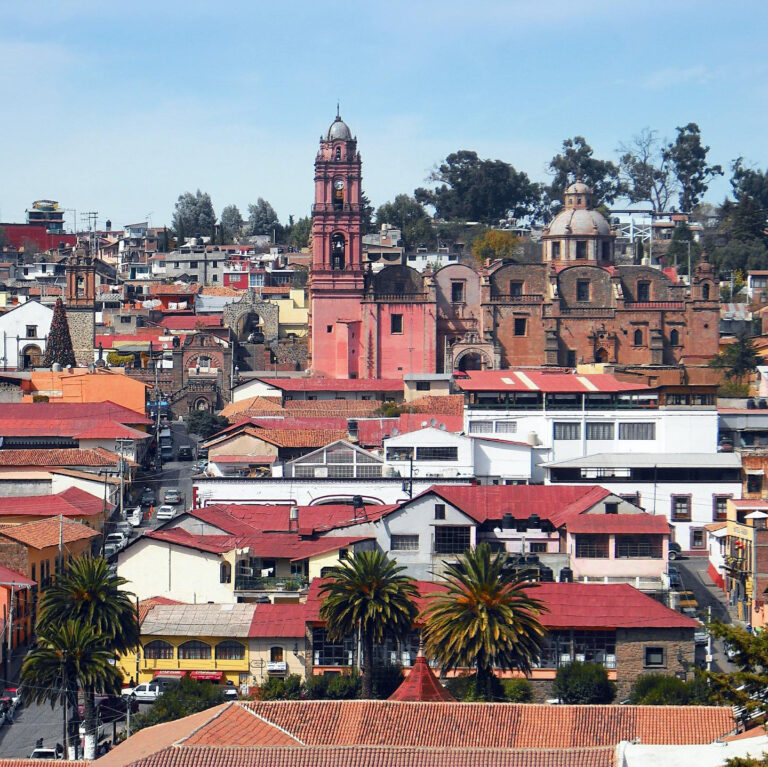 Ciudad de Mexico - Meca Meca - Paso de Cortes-Puebla
Visiting a local town and hiking between volcanos
This will be our first day out of town. We will take our private transport in the direction of the small town of Meca Meca where we will enjoy the local food of the place to grab energy and go to the hiking of Paso de Cortes between the spectacular views of the volcanoes. After that we will head to downtown Puebla for a night city tour.
Accommodation
Hotel puebla or similar (1 night)
Included Activities
Hiking Guide
Private transportation
Meals Included
DAY 5: Santiago Quiotepec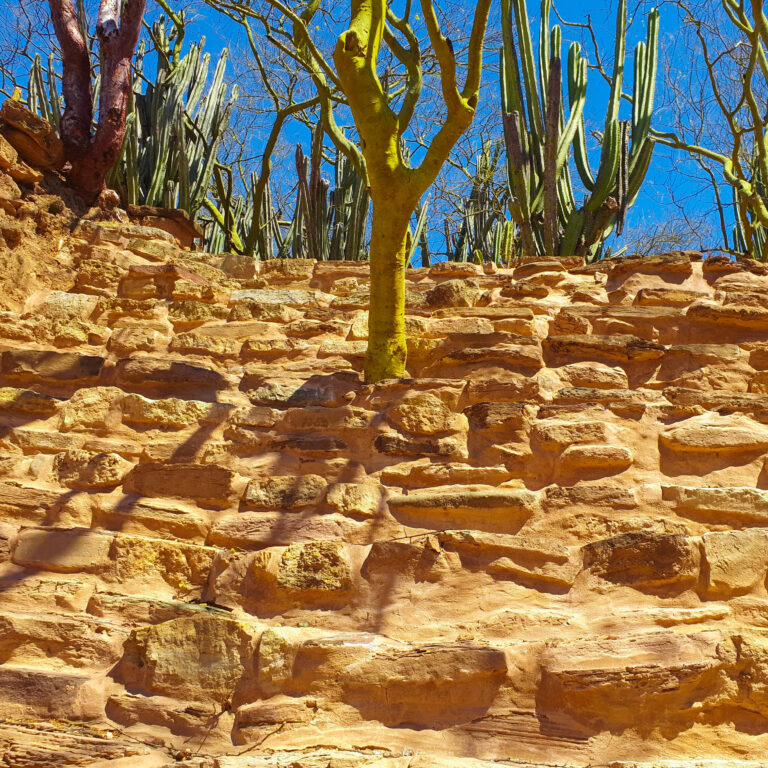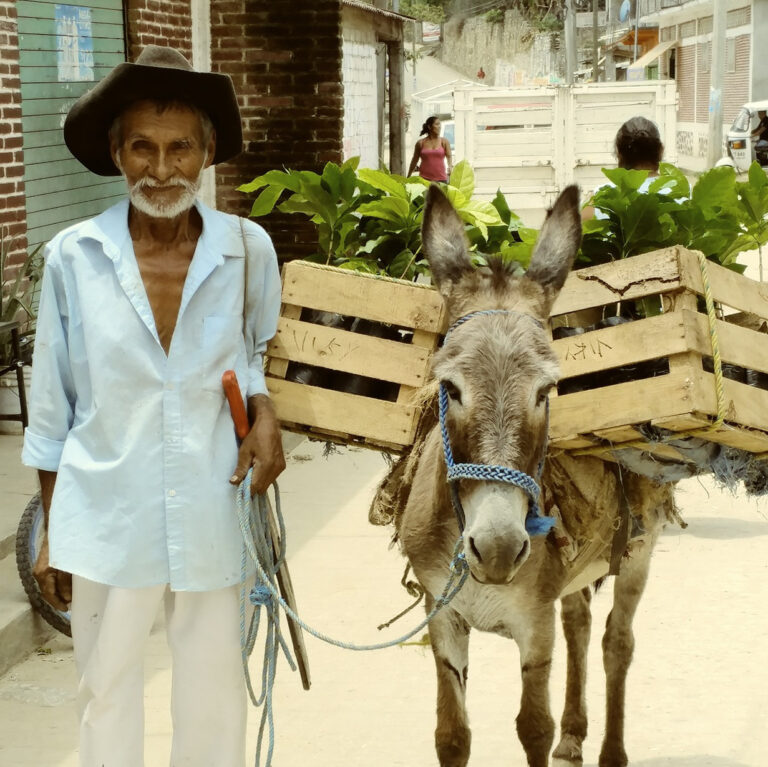 Puebla- Santiago Quiotepec -Oaxaca
Early in the morning we will take our private transport in direction to Santiago Quiotepec. This is a locality with 150 inhabitants and there we will prepare our shoes and we will start the hike in the eco-touristic park heading to some hidden pyramids in the mountain range of Oaxaca. Late afternoon, at the end of the hike we will go back towards Oaxaca.Accommodation
Hotel puebla or similar (1 night)
Included Activities
Hiking Guide
Private transportation
Meals Included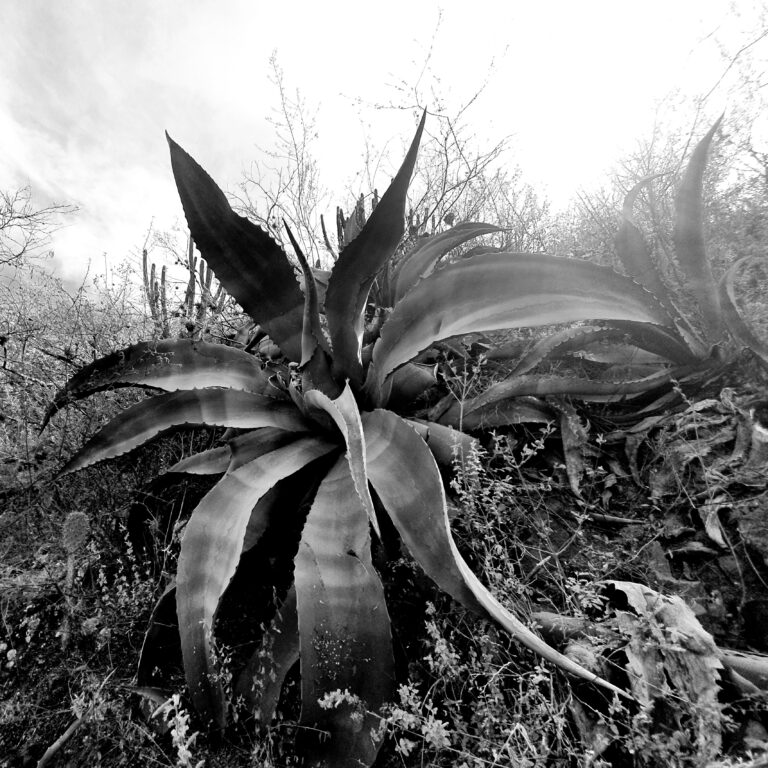 Oaxaca - Salto del agua- Ocotlan- Palenque- Oaxaca

Our first stop will be the petrified waterfalls known as Boil the Water, a set of natural travertine rock formations that resemble cascades of water. For lunch we will head to Santiago Ocotan where we will enjoy a varied market of Oaxaca, a rich mixture of chocolate, bread and delicious gastronomy.
Finally, we will go to a paleque de mezcal where we will understand how the local production of Mezcal works and how the knowledge is transmitted through ancestral practices inherited by several generations. We will taste a wide variety of Mezcal made by different agave plants. At the end of the day, we will go to our hotel in Oaxaca.
Accommodation
Hotel Oaxaca or similar (1 night)
Included Activities
Entrance fees of Hierve el Agua
Mezcal tasting
Private Transportation
Meals Included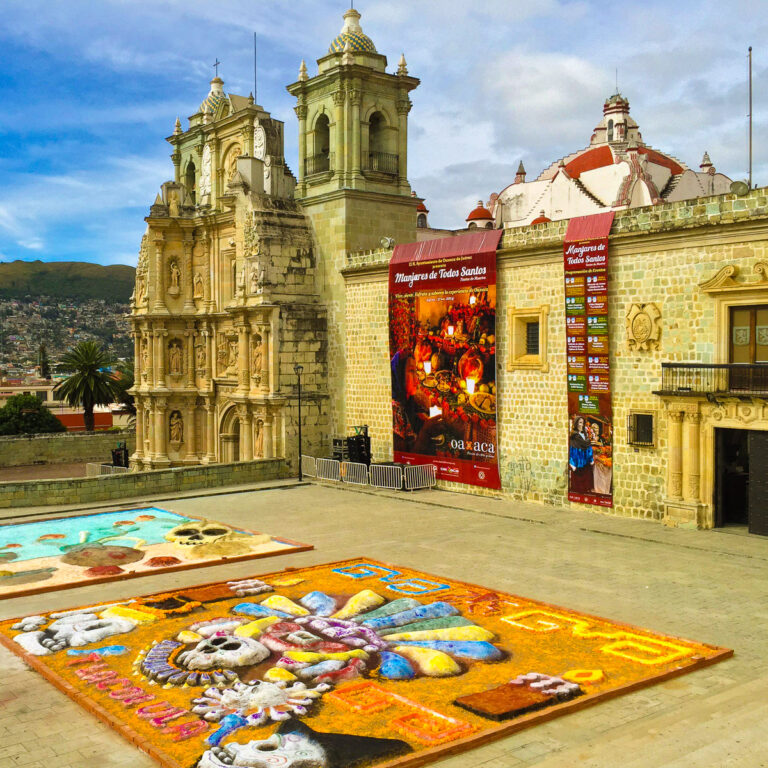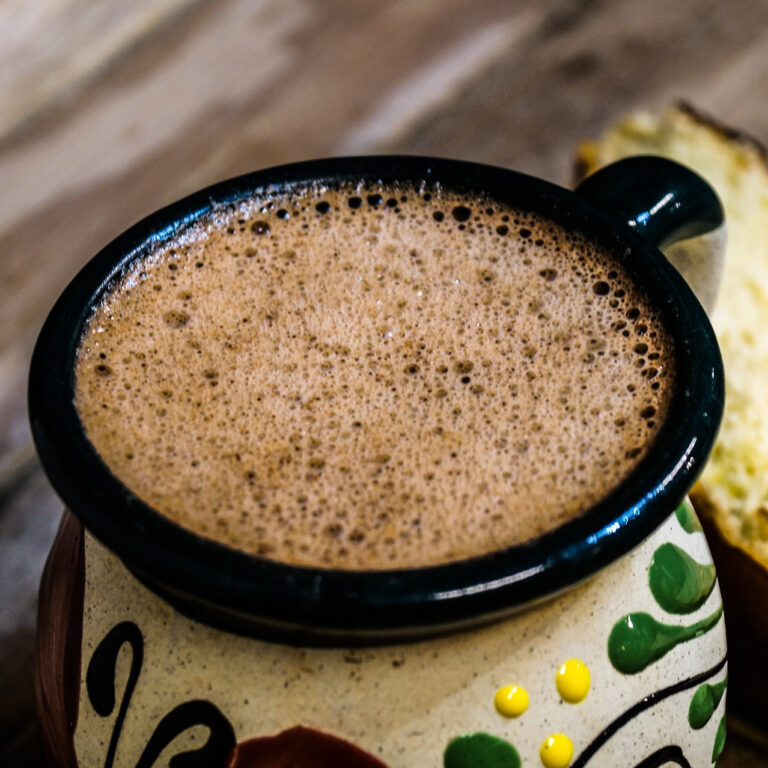 The adventure will come to an end. We will start with a walking tour in the morning so that in the afternoon you will have a free time around the city and enjoy the wonderful architecture and amazing churches of the city. Late in the evening, we will go back to Mexico City.
Accommodation
Hotel Oaxaca or similar (1 night)
Included Activities
Oaxaca City tour
Private Transportation
Meals Included
Your adventure will come to an end after breakfast this morning. If you would like to spend more time in Mexico City, additional accommodations can be previously arranged (subject to availability).
Meals Included
GROUP SIZE
Depending on the reservation you can choose how many people you would like to travel with.
The standard tour is for a maximum of 10 people. It is a small group and easy to manage.
If you require a more personal and direct experience, we have the option of a maximum of 4 people per experience.
You can check the dates specified for each tour in the CALENDAR AND PRICES section. The experiences are already set in the calendar and you can choose the one that suits you best.
ACCOMMODATION
We will sleep in 3 - 4 star hotels with private rooms and bathrooms.
The hotel detailed in the itinerary may be changed, this will vary depending on availability and the number of people we are, although we will look for a hotel of equal or higher standard.
TRANSPORTATION
Van with capacity for a maximum of 10 people or 4 people (depending on the chosen experience) with driver and guide coordinator, adapted to the weather and road conditions of the country.
ESSENTIAL REQUIREMENTS (PLEASE READ)
Be willing to SHARE in the broadest sense of the word. Share experiences and moments with new people. Share opinions and visions. Sharing nerves and eagerness before a trip.
Have an open and team mentality (not individualistic) - there will always be a better place in the vehicle, with better visibility, more comfort, for example.
Be flexible to the circumstances of the moment - unforeseen events can happen and although you will organize and plan in the best possible way, sometimes things come up that are out of our reach (The Monkey Experience). So adapting to change is always a good idea. Encourage a relaxed and pleasant atmosphere 
Be receptive and have a respectful attitude towards the group and towards the population and the country in general. Remember that fortunately (or unfortunately) not everyone thinks as one would like so always respect the thoughts of another person is the peace. Try to listen, understand and respect.
RECOMMENDATIONS
Valid passport or ID card
Read the About section
Despite monitoring the weather in the country on several occasions, the weather in Iceland is very unpredictable, so the established plan may vary, always ensuring the safety of the group.
Wear thermal clothing and appropriate footwear
In group trips, in order to facilitate the functioning of the trip the maximum age is 65 years old.
PHYSICAL CONDITION
A healthy physical condition, which allows you to walk for 4 hours without problems. Part of this activity includes outdoor activities such as hiking or swimming.
ALIMENTATION
Breakfast will generally be taken at the hotel. We promote the idea of eating locally in small businesses that we already know the quality of their products and that allow us to taste the rich Mexican cuisine authentically so we will recommend the best options for lunch or dinner.
The first and last day of the tour itinerary are designed so that you can arrive or leave at a time that is convenient for you.
The first day will include pick up, hotel night and if specified in the itinerary a dinner.
The last day will include drop off at the airport and check out from the hotel at 12 PM, it is always possible to stay in the lobby or keep your luggage at the hotel until the time that suits you.